Paperless Business Card - No Need To Install Anything
With Enhanced Links
Run Campaigns
Display up to 72 Campaign Images or Products.
Advanced Controls
Full ability to Manage which settings your employees can edit on their Facecards
Create Your Account
We don't require your credit card details to create your first Facecard.
Upload Logos and Products
We will guide you through these steps upon your first login
Create First Facecard
Once you've completed your basic settings, you can create your first professional looking Facecard
Promote Yourself and Your Products in a New Way
R80.00 or US$5.00 per month per Facecard
Each Facecard comes with a FREE Trial period
Valid until the end of the following month.
Product Catalogues
Showcase up to 72 of your best selling products and let your customers make an enquiry regarding each slide and view more information on your website regarding each product.
Navigation
Google maps are fully integrated, making it easier than ever for your customers to navigate to your business.
Editing
All the details on the your Facecard can be edited by yourself when logged into your Facecard or from the Admin Dashboard.
Web Based Application
We have designed a user-freindly mobile experience for you and your customers.
Sharing
Facecards come with built in sharing and sending functionality.
No App Download Required
Facecards are viewed in your browser and always available to your customers.
Sending
Send your Facecard via WhatsApp and LineApp or by using the built in sending feature you will be able to export your sent messages with all the details of your prospective customers.
Advanced Product Catalogue with Built in Enquiry Feature
How to Send And Share
The most frequently asked question is, "How do I send it to someone"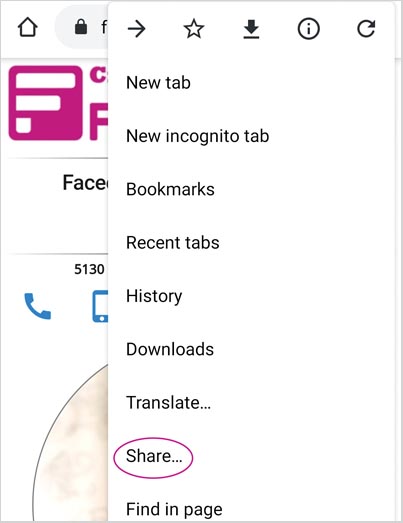 Direct Browser Sharing
Your Facecard is a web link, therefore you can share this link by using the built in broweser sharing function.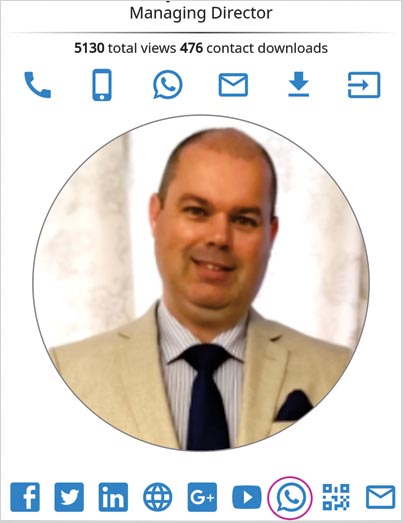 WhatsApp Sending
Within all Facecards is a WhatsApp share button for direct sharing via WhatsApp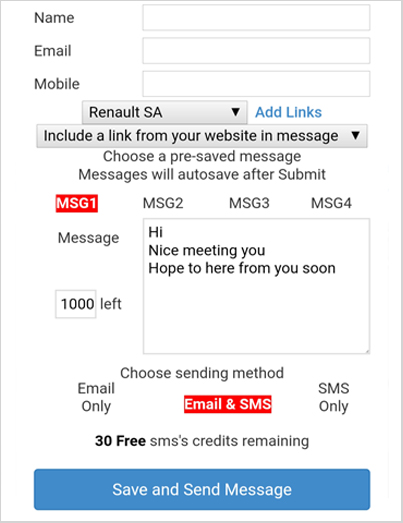 Built in Sending
When logged into your Facecard, you can send Facecards to your customers via the built in sending function. By using this feature you can export your customers details and view in a spread sheet for future follow-ups.
Contact Us
We would love to hear from you.